Hi, welcome to heimish!
FREE GIFT FOR ALL CUSTOMERS
✔ [+$70 FREE GIFT] All Clean Balm Mandarin 50ml/1.69fl.oz

✔ All orders: All Clean Balm Blister 5ml/0.16fl.oz
shop now
SIGN UP, GET 15% COUPON
Sign up and subscribe us!
Don't miss on special promotion updates tailered for you.
sign up now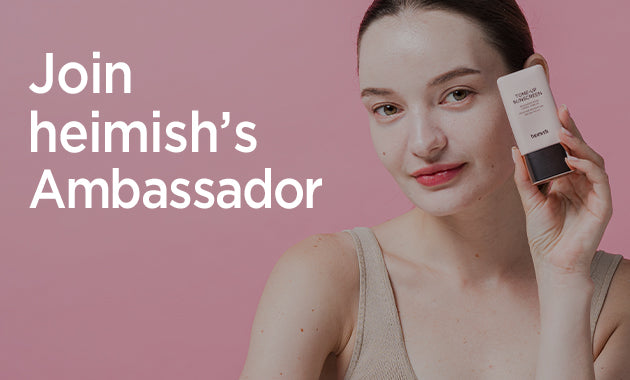 BE AN AMBASSADOR
Get Exclusive Discounts for you & your followers.
If you are passionate about skincare, join our ambassador program and be part of our team!
join now