Selected Reviewers!
Congratulations to those who got selected for Heimish All Clean Balm Reviewer!
Please check below list to find your name.
If you can't find your name your below, please try it next time!
Toni Garcia
Shayla McAllister
Katia Paz
Jessica Wingo
Jialin Huang
Madeline Cole
Jenny Paul
Su Blois
Cheng Moua
Jenniffer Garcia
Cassandra Ruiz
Yvette Nelson
Cait Kaczynski
Reena
Syeda Fatima
Sammy Weiser
Cindy Dawoudi
Jessica Burnett
Stephanie Ponce
Shante Lee Sanchez
Megan Huntley
Michelle Bvudzijena
Elizabeth Tran
Amy Simpson
Shalyn Blankenship
Gia Hammer
Megan Schisel
Natia Sadunashvili
Tiffany Moran
Amy Chen
A separate email will be sent to people in the above list for shipping and tracking information.
Please leave a review within 2 weeks of receiving the product.
5 Best Reviewers will win $50 Gift Card!

* Your personal information is used only for Tester Wanted Event.
If you don't leave a review after getting it, you may not be selected for the next event. All video/image clips can be used for Marketing resources or featured on Instagram.
FREE GIFT FOR ALL CUSTOMERS
✔ [+$70 FREE GIFT] All Clean Balm Mandarin 50ml/1.69fl.oz

✔ All orders: All Clean Balm Blister 5ml/0.16fl.oz
shop now
SIGN UP, GET 15% COUPON
Sign up and subscribe us!
Don't miss on special promotion updates tailered for you.
sign up now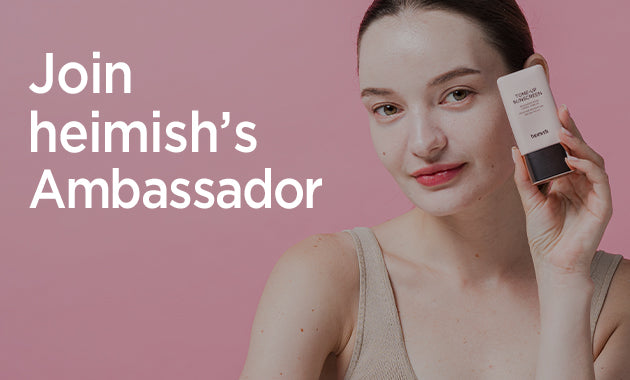 BE AN AMBASSADOR
Get Exclusive Discounts for you & your followers.
If you are passionate about skincare, join our ambassador program and be part of our team!
join now