All Clean Balm Set (Original 120ml/4.05fl.oz + Mandarin 120ml/4.05fl.oz)
Regular price

$35.10

Sale price

$28.08
All Clean Balm 120ml/4.05fl.oz
All Clean Balm Mandarine 120ml 120ml/4.05fl.oz
Share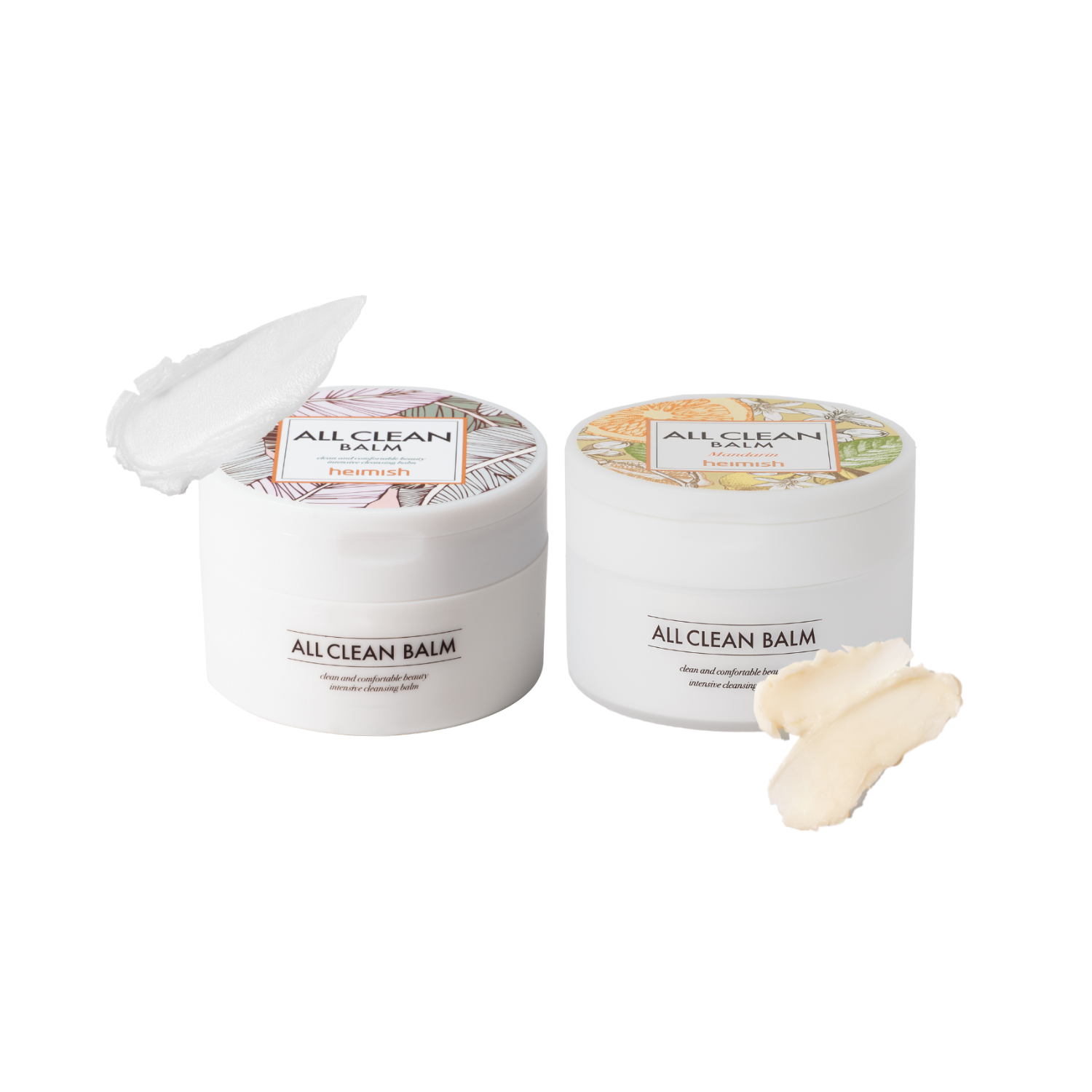 ALL CLEAN BALM
My expectations were high because I had read only good comments. I was not disappointed. I bought 3 additional boxes in the following weeks
This intensive cleansing balm is vegan, dermatologist tested, inexpensive, removes hard-to-remove eye makeup such as mascara, black eye shadow pencil, all on the face in one go. It was exactly what I was looking for.
This facial cleanser is very gentle, it is both exfoliating and moisturizing.
The key ingredients: natural ingredients. Coconut, coconut oil, eucalyptus, plant extract, shea butter, jasmine, rose extract, to name a few.
My experience: I love the texture of this beaume which turns into a cleansing milk with just a little water. I love the fresh smell of rose, eucalyptus. It takes very little to remove it all with the back of your hand. My skin was very soft, I didn't burn my eyes. It is a wonderful product. I honor him today.
All Clean Balm Set's da Bomb
Love this stuff! Ordering direct though Heimish was so easy! I didn't have time to go to store to pick up some before heading out to my mom's for a few weeks, and didn't want to take chances with improperly stored product via Amazon so I went straight to the source. Absolutely loving the Mandarin balm! 10/10 I'll order direct again!
Love it
A little goes a long way. The texture feels nice. It leaves my face clean and moisturized. I have very sensitive skin and this balm is perfect for it.
Amazing
My first kbeauty makeup removing balm and I'm loving it, the scent of it is amazing it takes everything off and doesn't leave an oily residue on the face after rinsing it off. I also love the packaging.
soo good
my all time fav cleansing balm
mush have in my skin care routine